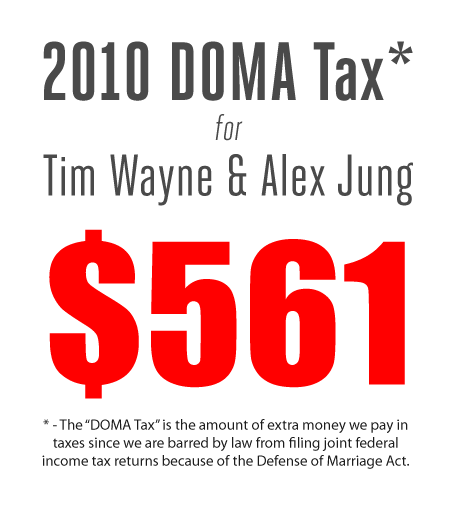 2010 DOMA Tax bill for Tim Wayne & Alex Jung: $561. The DOMA Tax is the amount of extra money we pay in taxes since we are barred by law from filing joint federal income tax returns because of the Defense of Marriage Act.
Since Alex and I are married in the State of California, we filed joint state tax returns and saved a little money. But we lost it and more from this Federal tax hit.
THANKS A LOT, BILL CLINTON.