I took a nap this afternoon. When I woke up, Alex surprised me with a seafood lasagna. It is so loaded with scallops and shrimp the whole house smelled like Fisherman's Wharf.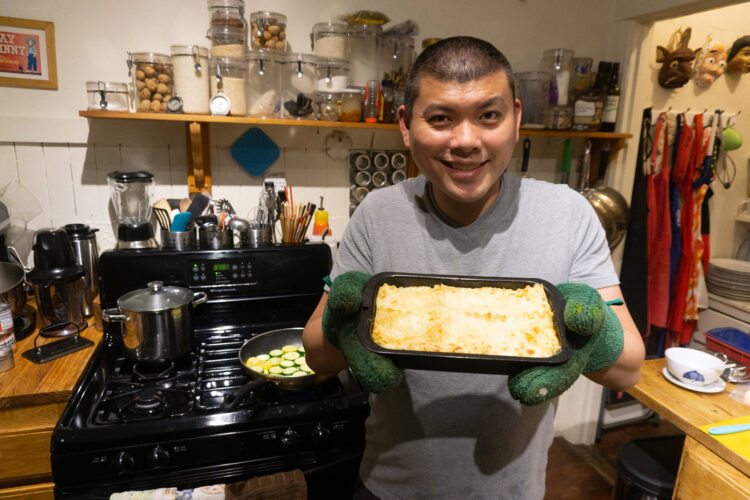 …It was glorious. So good. And it's easier than regular lasagna. Instead of a ragu, you make a béchamel and then add scallops to it, and then after a few minutes, you throw in your shrimp and turn off the heat, and assemble it with the noodles, and then bake it. Very quick.
Recipes abound online.
1